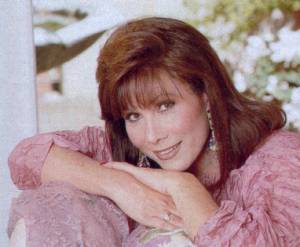 Son vrai nom est Michelle Dusiak et elle est née le 24 juin 1942 à Los Angeles (Californie, USA). Mariée deux fois (James Farentino de 1967 à 1982 et Fred Rappaport depuis 1987), elle détient le record d'apparitions consécutives dans une série pour son rôle dans Côte Ouest : 344 apparitions à la suite. Non seulement elle est actrice, mais elle produit, écrit et dirige des films.
en 1967 : "How to Succeed in Business Without Really Trying" ("Comment réussir dans les affaires sans vraiment essayer") de David Swift, avec Robert Morse, Rudy Vallee,
en 1969 : "The Comic" de Carl Reiner, avec Dirk Van Dyke, Mickey Rooney,
en 1969 : "The Love Bug" ("Un amour de coccinelle"),
en 1979 : "Nutcracker Fantasy" de Takeo Nakanura, avec Christopher Lee, Eva Gabor, Melissa Gilbert
en 1995 : "Big Dreams & Broken Hearts : The Dottie West Story" de Bille d'Elia, avec Chet Atkins, Kris Kristofferson, Dolly Parton,
en 1996 : "Color Me Perfect" de Michele Lee, avec Michele Lee, Susan Blakely,
en 1997 : "Knots Landing : Back to the Cul-de-Sac".
Elle a fait de rares apparitions dans des séries, exemple :
retour